Peter Thomas Sound Orchester – Bruce Lee: The Big Boss
Original Motion Picture Soundtrack revised
16.90 € (CD)
Big Boss Theme

Peter Thomas

0:46

Hard Drugs

Peter Thomas

0:47

Escape From The Camp (Film Version)

Peter Thomas

The Seduction of Cheng Li

Alarm (Film Version)

Peter Thomas
The Big Boss war Bruce Lees erster großer Film und verschaffte ihm den internationalen Durchbruch. Premiere feierte Regisseur Lo Weis Film 1971 in Hongkong, seinen internationalen Siegeszug trat er aber erst 1973 an.
Der deutsche Verleih glaubte, die originäre chinesische Filmmusik wäre zu weit von den hiesigen Hörgewohnheiten entfernt und beauftragte Peter Thomas, einen eigenen Soundtrack zu komponieren. Dies gelang ihm mit Bravour. Das Resultat war, dass dieser von nun an in der ganzen Welt, mit Ausnahme von China, eingesetzt und somit zur "eigentlichen" Filmmusik von The Big Boss wurde.
Seit der Erstveröffentlichung dieser außergewöhnlichen Filmmusik im Jahr 2010 hatte sich einiges getan, was eine verbesserte Neuauflage überfällig machte: In Peter Thomas' Archiv konnten vier Stücke sowie eine etwas längere Version aus dem Film, die bisher als verschollen galten, gefunden werden. Diese ersetzen nun die Bonustracks der alten CD, die zwar einstmals für den Film komponiert, aber nicht in ihm verwendet wurden.
Leider verstarb Peter Thomas während der Vorbereitungen zu dieser von ihm bis zuletzt mit Eifer unterstützten Produktion am 17. Mai 2020, 94-jährig in Lugano (CH). Ihm ist dieses Album gewidmet. Ebenso Bruce Lee, der am 27. November 2020 achtzig Jahre alt geworden wäre.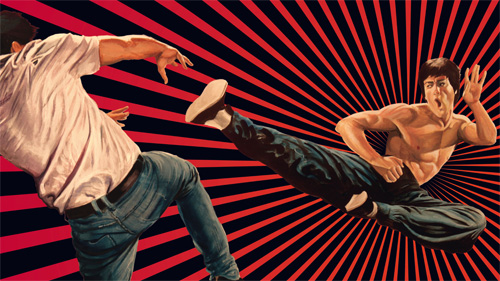 Für die Illustration auf dem Gatefold-Cover der LP sowie dem Digipack der CD zeichnet der großartige Adrian Keindorf verantwortlich. Die LP erscheint auf 180g Vinyl standardmäßig in Schwarz und in einer auf 300 LPs limitierten Auflage in transparentem Rot.
---
Zusätzliche Informationen
| | |
| --- | --- |
| Gewicht | 0.1 kg |
| Format | CD |
| Komponist (Soundtrack) | Peter Thomas |
| Label | Allscore |
| Jahr | 2020 |
Das könnte dir auch gefallen …