Peter Thomas Sound Orchester
New limited edition of Bruce Lee: The Big Boss - 200 sun yellow LPs
As the limited red edition of Peter Thomas' Big Boss soundtrack has sold out so quickly in 2020, here's another one in colored vinyl: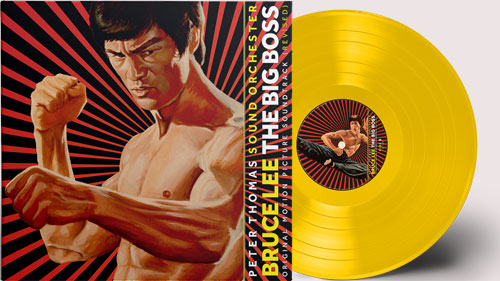 200 limited LPs on transparent sun yellow vinyl, once more in a deluxe gatefold cover.
To be released on October 01, 2021.
Besides these the black LPs and the CDs are still available in the Allscore Shop.