Peter Thomas, Martin Böttcher & Nora Orlandi
The Best of Edgar Wallace
Original music from the German cult thrillers
Listen to the most roaring and groovy themes from the big screen series based on the novels by Edgar Wallace. For the first time the highlights and main themes of the soundtracks which became characteristic for the German crime movies have been compiled on one CD.
The tracks recorded between 1961 and 1971 reach from the manic jazzcapades of Peter Thomas, sometimes accompanied by shouting and shooting, to the more harmonic orchestral suites of Martin Böttcher. 25 out of the 28 works on this CD have been penned by these two grand masters of German film music.
A "best of album" in the truest sense of the word.
"Hallo, hier spricht Edgar Wallace!"
The vinyl edition is limited to 999 handnumbered lps.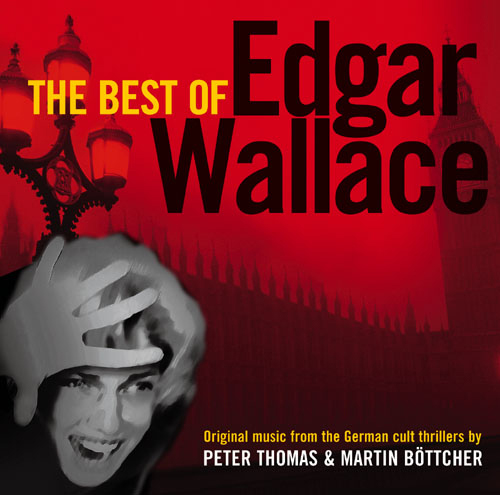 lp cover
BEISPIELE / SAMPLES