German dialogues for "Accidental Astronauts" produced by All Score Media
An Earth Sun Moon Adventure!
By order of the Planetarium Stuttgart All Score Media produced the voice recordings for the German version of the children's film "Accidental Astronauts".
"Plötzlich Astronaut" is a production of the Clark Planetarium, Salt Lake City, in the extended version of the Planetarium Stuttgart.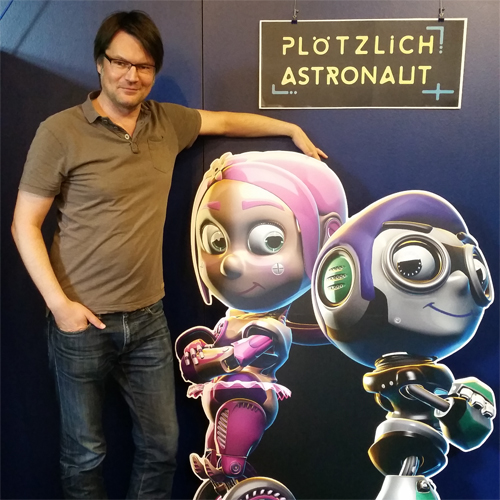 Manager Dietmar Bosch at the premiere